Transport division VAEX from 1 April 2019 to continue under the name AXIS EUROLINK
"Emphasis on large European network and knowledge of local markets"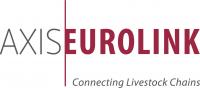 The Livestock Traders, VAEX's transport division, will continue as an independent, standalone company under the name AXIS EUROLINK. The transport division has experienced enormous growth in recent years. To continue this growth, the management of this internationally operating company, based in Reek in the Netherlands, has decided to spin off its transport division into a separate, independent company.
VAEX The Livestock Traders, part of the VAEX Group, is an internationally established trading company that, until now, also took care of the transport of piglets, pigs and cattle. The transport division AXIS EUROLINK under the slogan "Connecting Livestock Chains" is now the European logistics service provider in the livestock sector.
Network
The name, AXIS EUROLINK refers to the pivotal role we play in the enormous network we have built up over the past few years in Europe and beyond. Our extensive knowledge of national legislation gives us a major competitive advantage.
Our slogan stands for the connecting role we play in optimally connecting customers at home and abroad. We are a crucial link between suppliers, customers and drivers. Our aim is to relieve our customers of all their worries and concerns, from the organisation of transport to complete documentation and customs formalities. And, in all this, animal welfare is of paramount importance to us.
Family business
The Govers family has long been involved with the trade in pigs and cattle. Toon and Leo Govers laid the foundation for VAEX in 1974, after which the company quickly expanded far beyond the national borders and became a household name in Europe. Since 2005, the company's day-to-day management has been in the hands of Pim and Dirk Govers (sons of Toon and Leo respectively). Dirk Govers: "The customers of AXIS EUROLINK may continue to rely on high-quality services and appropriate support. It goes without saying that AXIS EUROLINK pays ample attention to animal welfare and health."
« go back