In 1971, brothers Toon and Leo Govers started their pig trading company, Gebroeders Govers BV, from a small office at home. That was almost half a century ago. Half a century of countless developments and innovations, while the warm feeling of a family business has always remained. That is VAEX today.
VAEX Group
The trading partner who knows what moves you! VAEX Group is our umbrella organisation, which includes both the pig and cattle trade and the truck trade. Two different branches, each operating independently from the same customer-focused idea: 'No is not an option and yes is right around the corner!' Both active nationally and internationally, with a passion for their product.
VAEX The Truck Traders
For new and used trucks, trailers and exclusive tailormade vehicles. And when we say tailor-made, we truly mean tailor-made. Not only are we specialists in the field of purchasing and sales, but we also offer maintenance and conversion options in our modern workshop near the company premises in Ravenstein. A completely new interior in your vehicle? Our BUFFL customisers will take care of it. Your vehicle needs transporting? We'll be happy to fire up the engine of our exclusive recovery truck. Purchase and sale, trade-in, maintenance, customising, back office and transport: The Truck Traders offer a total concept, from A to Z!
VAEX The Livestock Traders
Nearly half a century of experience with the trade in piglets, slaughter pigs and sows and breeding cattle. Trade based on trust and with a personal approach. Just ask our broad network of buyers and suppliers in the Netherlands, Europe and beyond. We never lose sight of animal welfare. Flexible? Well, yes! Thanks to our own AXIS Eurolink transport department, boasting a spacious and modern fleet and our Anhoka resting stable in Hungary. Purchasing and selling, also from the branch in Romania, service, brokerage, quality assurance and transport: The Livestock Traders take care of that. Practically unbeatable in terms of versatility!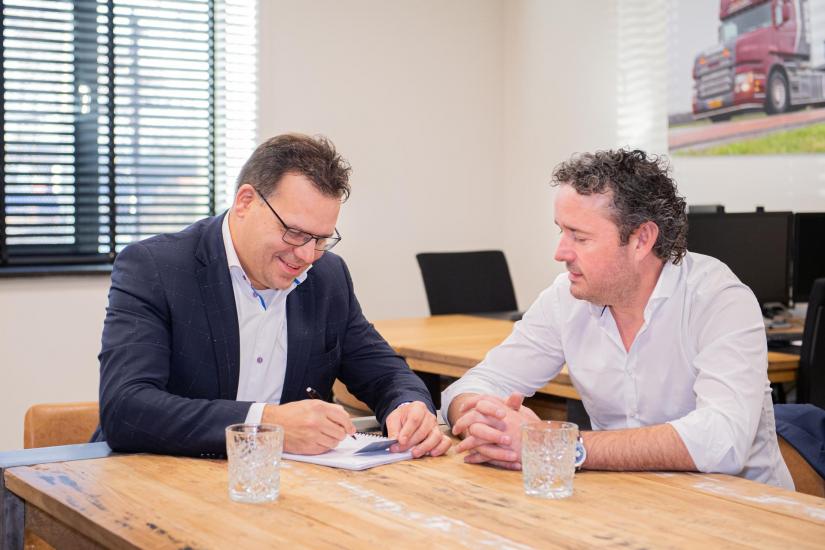 « go back